Welcome to Benera!
Your Home, Our Passion.
Discover handpicked home decor and unique accessories.
Let yourself be inspired and create your personal living happiness!
Our Story: How It All Began
Our journey started with a single smile - the radiant smile of Christian's mother as she browsed through the decoration department of a store. The excitement and joy she felt in discovering decorative items became a seed that grew into a wonderful tree of a company through the vision of our founder, Christian.
After completing his business studies, Christian felt a constant call for a new challenge. But it was more than that - it was a matter of the heart, a mission growing within him.
He had a clear goal in mind: to bring the happiness and contentment he saw in his mother to the homes and hearts of all people.
So, in 2008, he founded "Benera" - a company whose name is deeply rooted in its meaning.
"Bene" means "good" and "Belle" stands for "beautiful". For us, it's about more than just decorative items. We live the philosophy of well-being and prioritize longevity. In a world often marked by a disposable culture, we stand for beautiful things that bring long-lasting joy. We believe that every space has the potential to become a sanctuary - a place where you can find peace and relax your soul.
Our Mission: Your Home - Your Retreat
Our high-quality home decor items are carefully chosen to not only provide aesthetic pleasure but also to create an atmosphere of relaxation. Each piece carries the promise of durability and quality - a counterbalance to the hectic throwaway society. We deliberately make a statement that it's possible to create beauty that can be passed down from generation to generation.
Benera is more than just a company - it's a journey towards a fulfilling life. Our products are your companions on this journey, reminding you that true beauty is not ephemeral.
We invite you to be part of our movement and transform your spaces into havens of well-being. Every piece you find with us tells a story of a love for aesthetics, a respect for quality, and a longing for a harmonious life.
---
Our Team: The People Behind Benera
At Benera, we're more than just a company - we're a closely-knit community of people dedicated to bringing beauty and well-being into your home. Let us introduce you to some of the minds and hearts behind our company:
Christian: Founder and Visionary
Our journey began with Christian: dreamer, explorer, and visionary. As the founder and CEO of Benera, he is the driving force behind our mission to bring joy and relaxation to the homes and hearts of our customers. Inspired by his mother, whose smile laid the foundation when discovering decorative items, he brought Benera to life. Christian's vision is to transform spaces into oases of beauty and tranquility, and his dedication is palpable in every handpicked product we offer.
The Logistics Team
Working behind the scenes in our logistics team are dedicated professionals who ensure that our products arrive safely and promptly at your doorstep. They ensure that each handpicked piece is carefully packaged and finds its way to you. Our logistics experts understand that attention to detail is crucial not only in the selection of our products but also in the delivery. They are part of the invisible network behind every order, ensuring that your experience with Benera runs smoothly.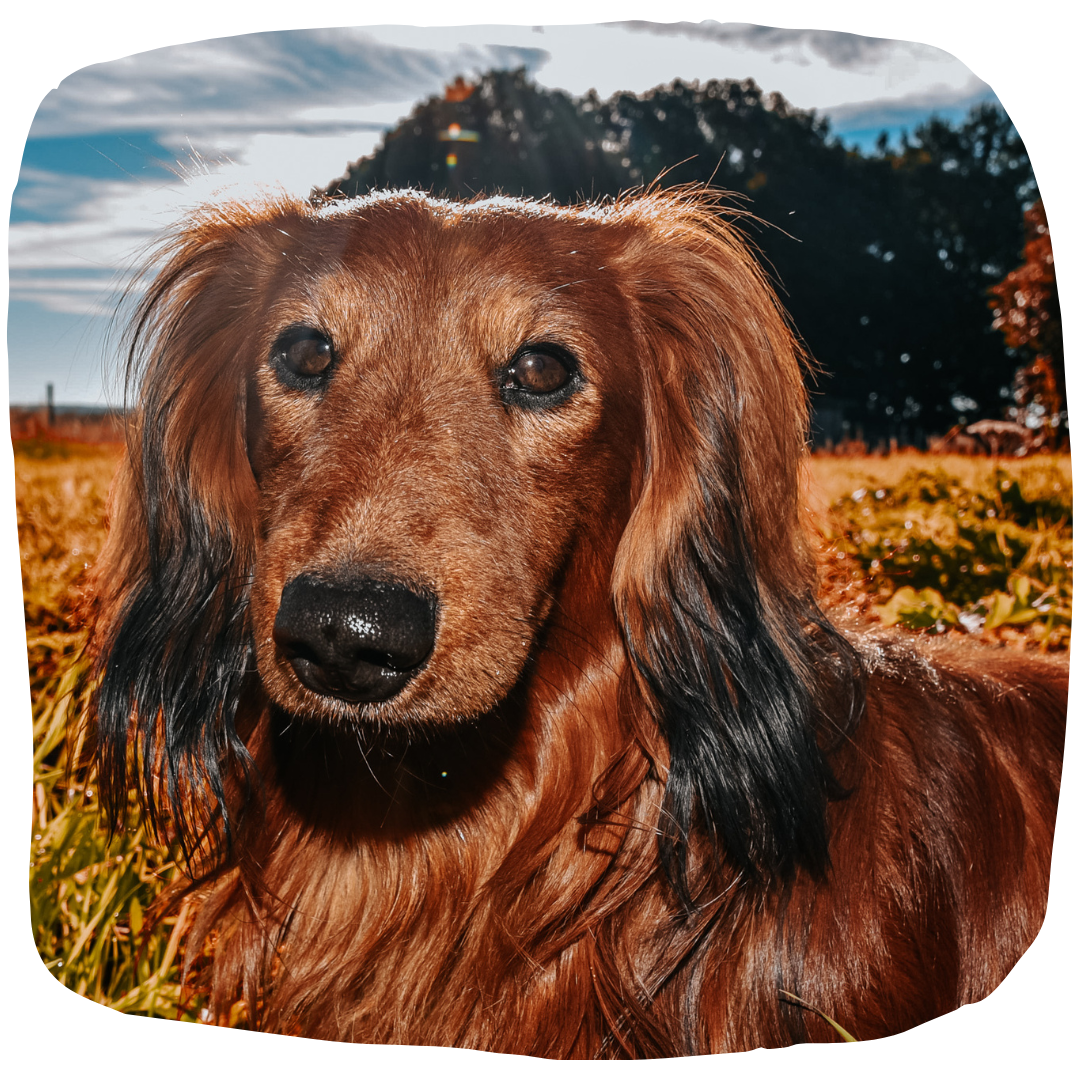 Gustav: Our Feel Good Manager on Four Paws
At Benera, we believe that beauty and well-being go hand in paw - and we owe that to our unique team member: Dachshund Gustav, our Feel Good Manager with paws! Gustav, with his loyal eyes and cheerfully wagging tail, is more than just a pet - he's an integral part of our Benera family. With his infectious joy and unconditional charm, he creates an atmosphere of well-being that translates to everyone in our team and to our products.
Although Gustav may not be able to choose which product to add to our range next, he has a unique ability to remind us why we do what we do. His unwavering zest for life and sense of playful moments are our daily drive to ensure that every product we offer becomes a source of joy for our customers. Gustav is the one who reminds us that beauty lies in the small moments - whether it's a plush carpet or a fragrant candle that transforms your space into your home.